The National Beta Club began as the dream of our founder, Dr. John W. Harris, a professor at Wofford College in Spartanburg, SC. Since the first Beta Club was formed in Landrum, SC in 1934, The National Beta Club has become the nation's largest independent, non-profit, educational youth organization. We are committed to recognizing and promoting high academic achievement, rewarding and nurturing worthy character, fostering leadership skills and encouraging service to others.

The National Beta Club has worked with over 6.5 million young people in grades 4-9 (Junior Beta Club) and grades 9-12 (Senior Beta Club). There are now more than 450,000 active members and more than 8,750 clubs nationally and internationally.
The National Beta Club Mission Statement
To promote the ideals of academic achievement, character, service and leadership among elementary and secondary school students.
Achievement
Recognizing and honoring high academic achievement
Character
Preparing young people for life and empowering them to be successful
Leadership
Developing the leaders of tomorrow
Service
Demonstrating our motto: Let Us Lead by Serving Others
Requirements for Beta Club
1. Maintain a 90 Average in your Academic Courses

2. Grades 10-12th are eligble

3. 1 Community Service is required per year

4. Fee: $15.00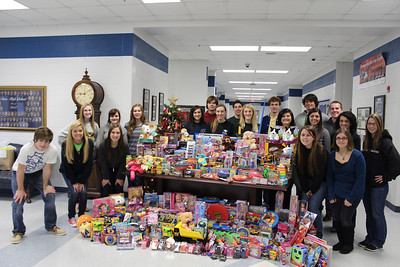 The THS Beta Club has been very generous these past few weeks, as they have been stocking up toys for their annual toy drive. Beta Club members along with other students and staff brought in toys to Ms. McCain, Beta Club sponsor, to donate to the Toys for Tots foundation in Chattooga County. These toys will help make Christmas happy for many children in our county, and the members of Beta Club could not be more excited to help this wonderful cause.