FCCLA Attends Fall Leadership Conference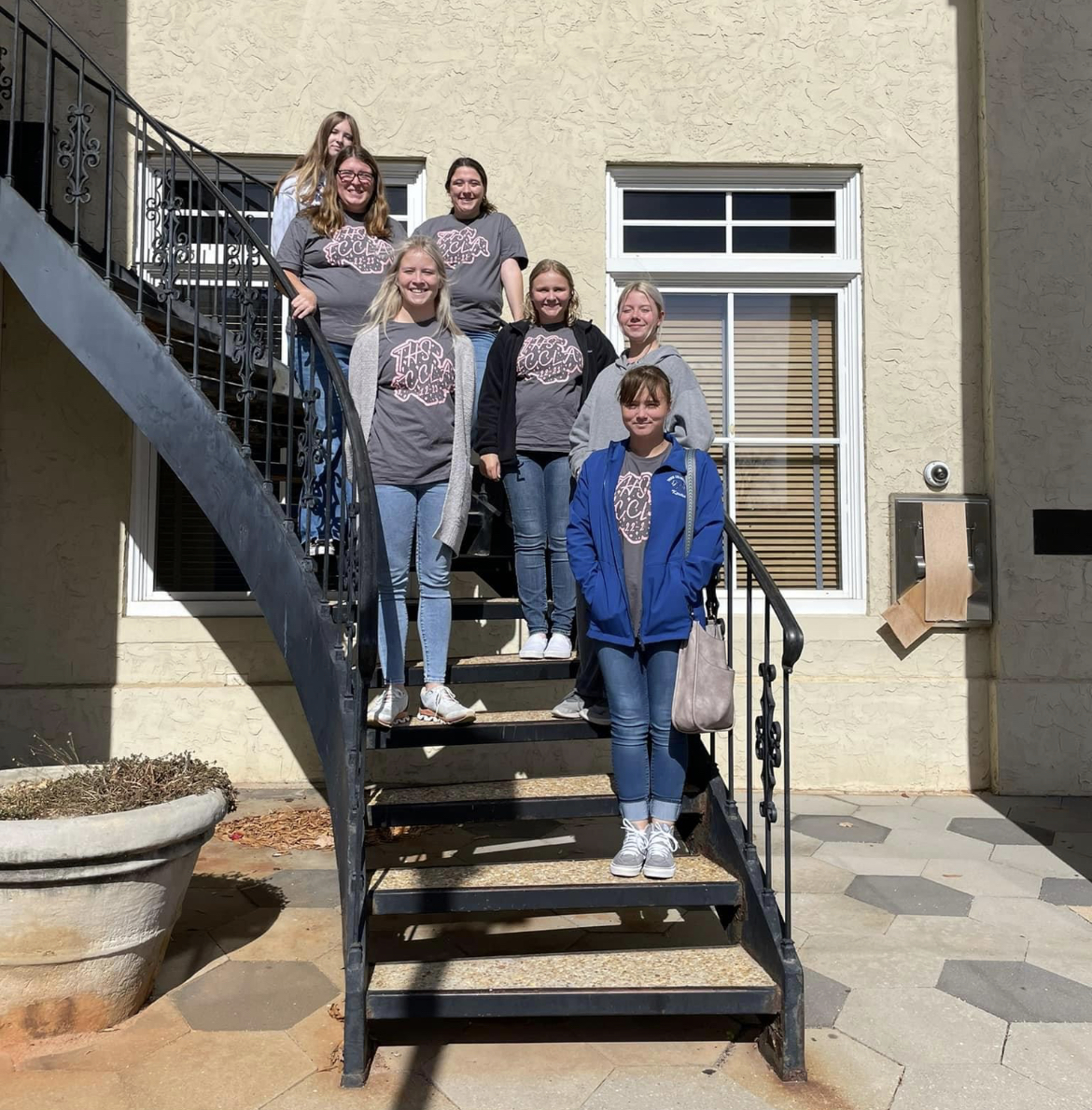 ---
By: Emily Hegwood
On Wednesday, November 9th, FCCLA Members Sara and Addie Thompson, Kirsten Jones, Cadee O'neal, Emma Jones, Lexi Pearson, Brianna Latham, and Sharon Vasquez left for the annual Fall Leadership Conference. The conference is held at the Georgia FFA-FCCLA Center in Covington.
At the conference, FCCLA members can explore leadership skills, network with other members, and compete in events contributing to their chapter's Honor Roll points and Program of Work. Members who attend the conference also get the opportunity to participate in featured leadership sessions intended to motivate members with ideas to return to their chapters.
Trion High School's Chapter members all participated in competitions, including the Fashion Stylist Competition, Pen it. Print it. Present it, a contest in which participants hand-make a children's book, the Membership Recruitment Display, and the Lapel Pin Design Competition. Some members also took the Statesmen Test, a test in which members display their FCCLA knowledge, and Chapter President, Sara Thompson, took the Distinguished Statesman Test. Brianna Lathem placed first in the Lapel Pins Design, Kristen and Emma Jones passed the Statesmen Test, and Sara Thompson passed the Distinguished Statesman Test.
Trion's FCCLA Chapter enjoyed the Fall Leadership Conference; Cadee O'neal said, "It was a great opportunity to meet new people and learn leadership skills. We definitely plan to attend the conference in the future!"