Bulldogs Fall to Darlington; Playoffs Begin Friday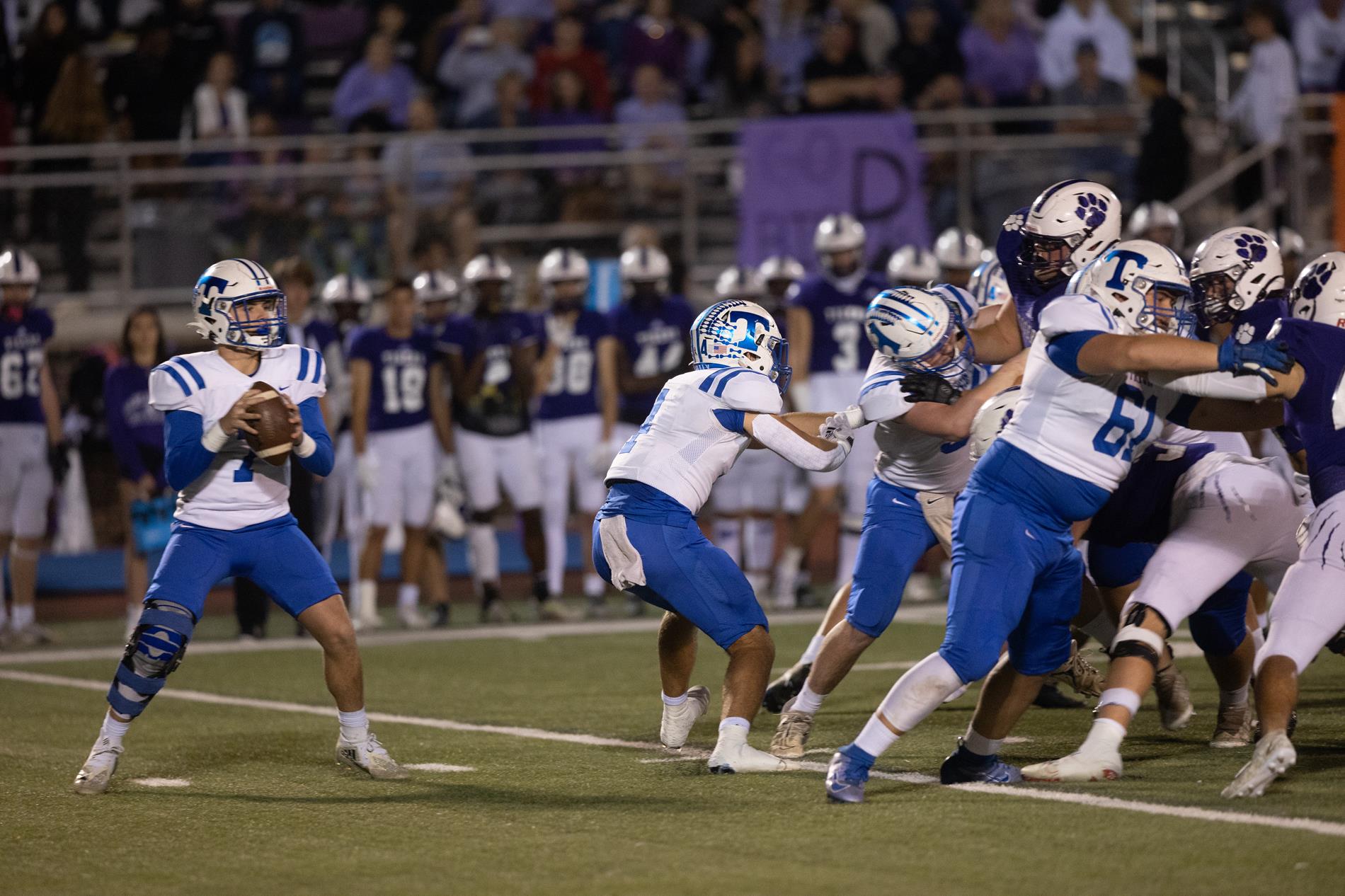 ---
By: Emma Carpenter
This past Friday, the Bulldogs came up short against Darlington during the region championship game. The Dogs played hard, but unfortunately fell 44-13 after a tough start to the game. The boys were able to put up two field goals and a touchdown against the Tigers but failed to put a stop to Darlington's driving offense. After the loss, the boys have been working hard at practice to get ready for the playoffs beginning this week against Commerce. The Bulldogs did not let the loss against Darlington discourage them, as they have already been seeded high enough to secure a home playoff game for the first round this Friday.
Commerce is going into the game with a 1-2 record in their region and a 6-4 record in their overall season, giving the Bulldogs a good chance to advance to the second round next Friday. The Bulldogs are currently sitting at an 8-2 record in comparison.
When asked of their confidence level heading into the playoffs, many of the Bulldogs' Varsity players had plenty to say about this Friday's playoff game. Junior Lucas Stoker, playing tight end, middle linebacker, and defensive end for the team, says, "I feel good because they don't pass the ball a lot."
Junior running back and outside linebacker Toby Maddux and Junior Colby Evans, who plays on the defensive and offensive line, said that they feel more prepared and confident because they have improved at practice this week since their tough loss to Darlington.
Sophomore wide receiver and cornerback Jake Dawson, Junior guard and offensive lineman Ezra Adams, and Senior outside linebacker and safety Clay Chesley think they are "going to dub" this Friday Night and earn a win over Commerce.
Our senior running back Logan Eller says it's "do or die" as the Senior Bulldogs are fighting to keep their last season alive and finish it off with a state ring.
Leading the pack, Sophomore quarterback Kade Smith states, "I feel fired up about our game this week because we have a home playoff game and we're going to have a lot of support."
The THS Sideline Cheerleaders will be hosting a community pep rally on Thursday, November 10th at 7 PM at the Trion Track Field with a bonfire. We wish the boys luck and encourage Bulldog fans to come out to Sam R. McCain this Friday to support our boys as they chase a state championship!