TCS Sends Prayers and Support to Chattooga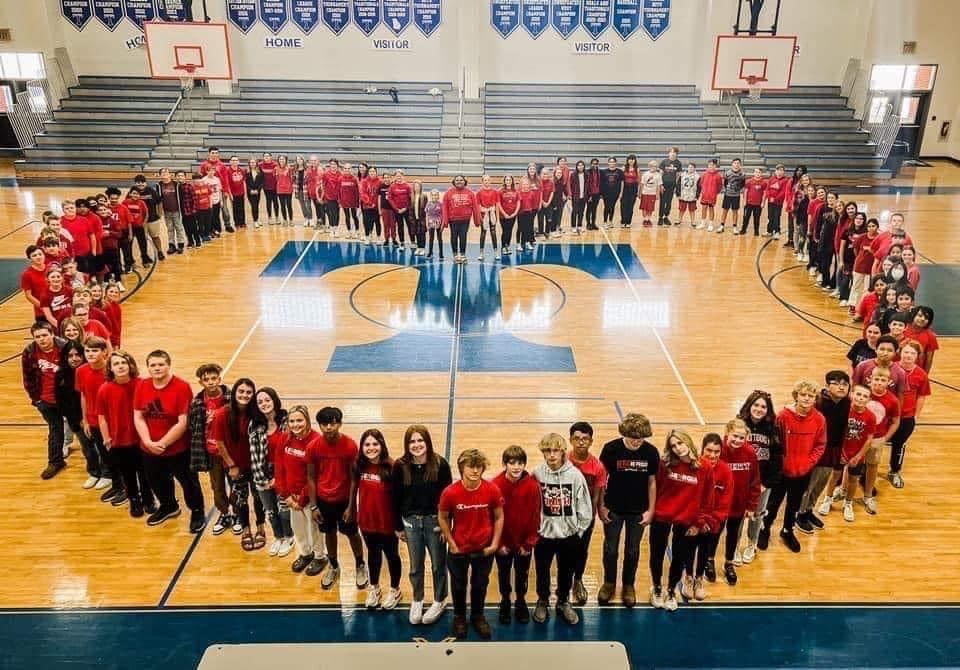 ---
By: Abbie Stephens
Last week on November 1, Trion's students joined hands for a prayer for neighboring Chattooga High School following a recent tragedy that took three young lives, Xavier Gray, Drae Dozier, and Zantavian Brown.
Students and faculty wore red and black to honor those who lost their lives and participated in a prayer circle. Jana Price, a student who attended the prayer circle, said, "The prayer was a beautiful way to remember those lost, but an eye-opening experience; don't take those around you for granted. Tomorrow is not promised."
Many organizations have created ways to help the families of those impacted by the tragedy. These include various fundraisers such as GoFundMe's, Cornhole Tournaments, T-Shirt and Bracelet sales, meal trains, and a scrimmage game between the Trion and Chattooga Middle School Basketball Teams.
Trion High School is thinking of those affected during this mourning period.