THS Cross Country Runs at Region Meet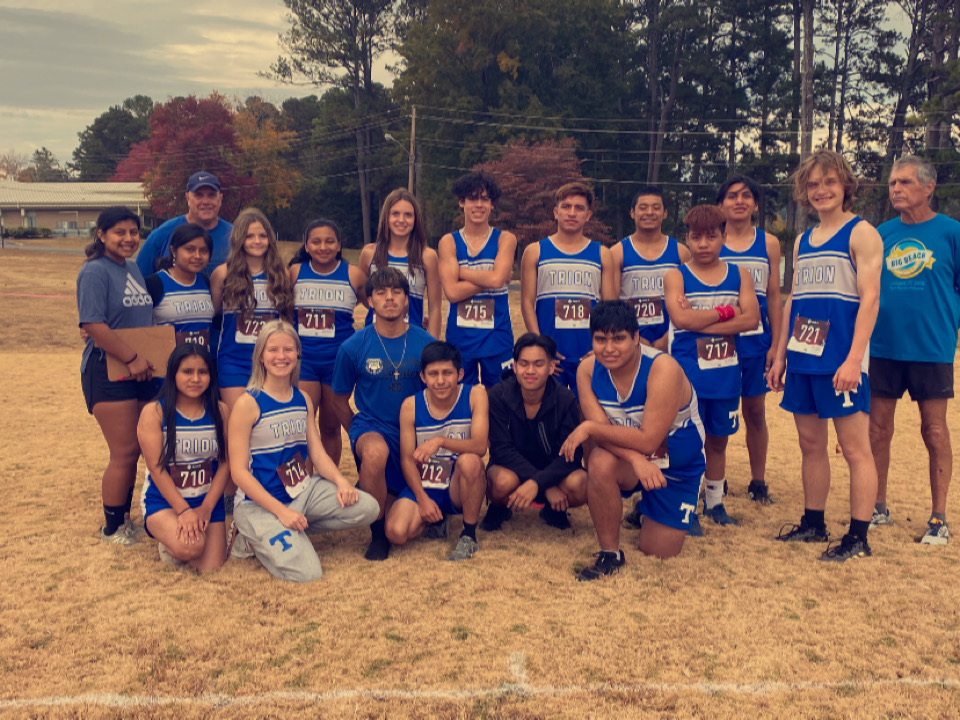 ---
By: Abbie Stephens and Makayla Wilcox
Last week on Tuesday, October 25, the Trion Cross Country Team concluded their season with the regional race, which took place at Georgia Highlands College in Rome.
The Bulldogs just barely missed the cut off for going to the state race, with the team earning 5th place in the region. While the day didn't result in a ticket to state, the team still had an exceptional performance.
For girls varsity Emma Martz had the fastest time, Martz placed 22 overall and had a time of 28:34.27. Marybella Gaspar and Briana Lathem were the next best for the girls earning 24th and 26th place.
For the boys, Carlos Hernandez placed 24th with a time of 20:87.86 giving him first place for the Trion boys. Carter Loughrige and Elijah Mills had the next best for Trion placing 26th and 27th.
A total of six teams competed during the race, but only four teams could advance. The race was a difficult 5k. Makayla Wilcox (freshman) described the race as "long and tiring, but a good end to our season."
The course is constructed of a lap around one of many Georgia Highlands lakes. It ended downhill into the shoot. Overall, both teams showed good companionship and made a great ending to the season.
The Trion High School Cross Country Team was once again led and coached by John Chance. The assistant coach was Richard Westbrook and the team manager this season was Cindy Nolasco.